Tay-K Sentenced To 55 Years In Prison For Murder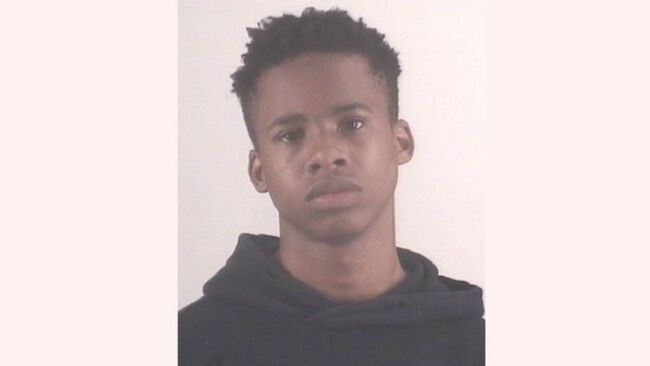 Tay-K was just sentenced to 55 years in prison after being found guilty of murder.
According to the Fort Worth Star Telegram, the 19-year-old rapper, born Taymor McIntyre, was sentenced to 30 years in prison on one count of aggravated robbery and 13 years in prison for two counts of aggravated robbery. The sentence will be served concurrently and Tay-K will also have to pay a total of $21,000 in fines.
A Tarrant County, Texas jury found the up-and-coming rapper guilty of murder on Friday (July 19). He and six others were accused taking part in a 2016 botched home invasion that left 21-year-old old Ethan Walker dead and his roommate, Zachary Beloate, wounded.
Tay-K pleaded guilty to the two counts of aggravated robbery, however, he pleaded not guilty to capital murder. "It wasn't part of the plan. The plan was robbery. Not killing," Jeff Kearney, one of the rapper's defense attorneys told the jury during closing arguments. Tay-K was 16-years-old at the time of the robbery but was charged as an adult.
As fans know, the Texas native gained prominence with the release of his record "The Race," in which he rapped about evading law enforcement while on the run for the 2016 murder. During his time on the run from authorities, Tay-K allegedly shot and killed 23-year-old Mark Saldivar in San Antonio, Texas and robbed and assaulted a 65-year-old in Arlington, Texas. He is still facing capital murder charges for the killing of Mark Saldivar.
Photo: Tarrant County Sheriff's Office