The Truth Behind Boxed Delivery Meal Kits: Are They Worth It?
October 11, 2017 by ANNA MONETTE ROBERTS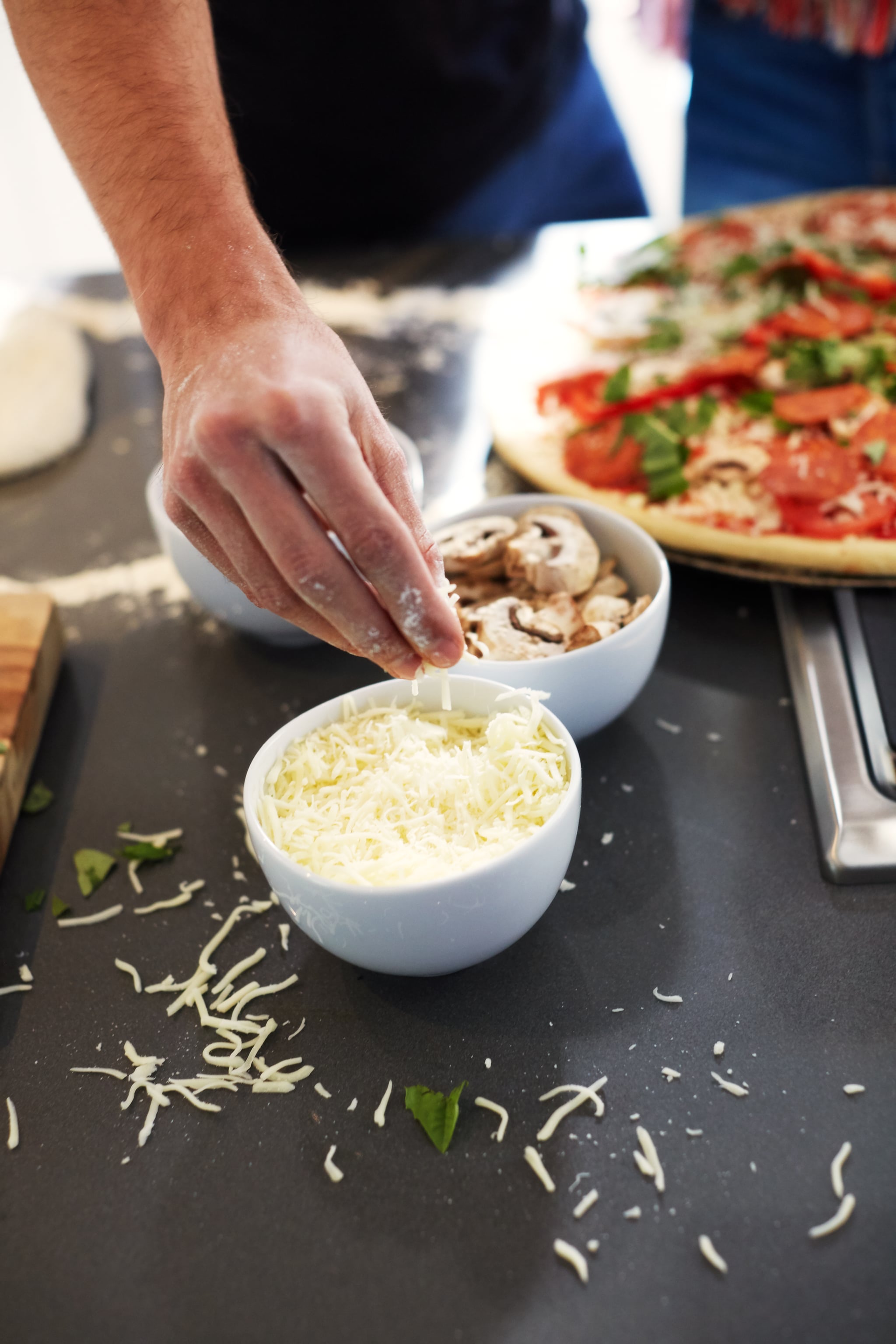 Image Source: POPSUGAR Photography / Sheila Gim
Have you ever wondered if the boxed delivery meal kits you've been ordering are actually worth it? Well, Dr. Oz investigated Blue Apron, Plated, and more to determine if the cost, cooking time, level of difficulty, nutrition, and taste actually outweigh simply grocery shopping and meal prepping the old-school way. Here's the quick recap.
Cost
It actually costs more to grocery shop than to invest in meal kits. Jenna Wolfe, a reporter for Dr. Oz, discovered grocery shopping for the same ingredients found in a meal kit recipe costs $34 (for a couple) versus $20 in a meal kit. The reason? At the store, you're forced to buy ingredients in bulk rather than in the exact amount you need for a recipe (a whole bunch of parsley or a giant glass spice container of mustard seed). Many of us can attest that extra bunch of herbs is likely to be wasted and thrown out before being used up in other meals, and as for those spices? They often go to spice shelf purgatory, never to be used and never to be thrown out. When you buy a meal kit, you get the 2 tablespoons of herbs and 1 teaspoon of spices, for instance. And you only pay for that small amount.
Time and Level of Difficulty
You will save time (about 20 minutes) with meal kits. When grocery shopping, you must factor in the amount of time you spend at the store navigating aisles to find the exact ingredients. This took reporter Jenna Wolfe 35 minutes, versus no time picking up a package from your front door. As for the actual cooking time, the recipe cards in meal kits come with step-by-step photos and explicit instructions, assuming the cook is a beginner and needs thorough explanation. Though Jenna found these recipes to take about 20 minutes more time than the card states, it's still faster than cooking from a recipe with no images and limited cooking instruction.
Nutrition and Taste
Jenna found the nutrition to be the same, but the taste won out in the delivery kit, mostly due to the higher quality of the protein! Having tried almost all the delivery meal kits in the market, I can attest that the quality of the meat and seafood is good and they seem to last longer than store-bought meat.
Meal Kit Drawbacks
Dealing with the boxes, styrofoam, and freezer pack waste is overwhelming and a drawback. Some delivery services like Terra's Kitchen do make use of reusable boxes and have a return policy for them so you don't have to deal with all the packaging! Another thing to remember is that meal kits don't really provide enough food for leftovers.
All in all, Dr. Oz and his reporter Jenna Wolfe think delivery meal kits win out, but what do you say?
Source: popsugar.com