After Being Cyberbullied, Adult Film Star August Ames Was Found Dead By Suspected Suicide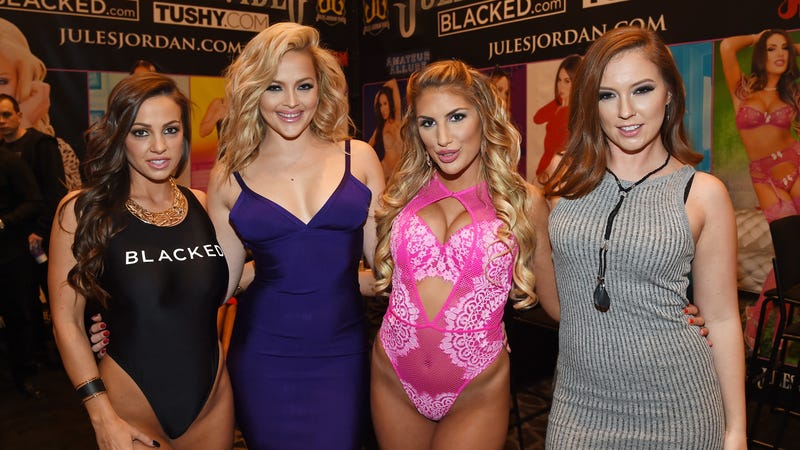 August Ames, third from left at the 2016 AVN Adult Entertainment Expo. Image via Getty.
23-year-old adult film actress August Ames was found dead on Tuesday morning following an online blowup over an arguably homophobic tweet. According to The Blast, she died of asphyxiation by hanging.
Ames had criticized women who worked with male actors who also did gay porn, tweeting, "Do agents really not care about who they're representing?"
The tweet raised a debate about equal STD testing standards and whether Ames was expressing a performer's right to choose her sex partners or just homophobia. (Ames's rationale was safety concerns, with rumors that gay shoots sometimes don't subject performers to the same rigorous testing standards, and other women adding that they simply choose not to work with "crossover" performers because they personally feel less safe. Her Twitter account is still live, and you can see the debate there). It also drew a blitz of vitriol.
Her final tweet read "fuck y'all," and Twitter has responded with a mix of sincere RIPs and heinous suicide jokes.
Ames was known to have suffered from depression. Adult film actors mourn the loss.
Be kind, Twitter.
Source: jezebel.com